My name is Nalini Tranquim and first of all, I'd like to thank you for visiting here. It's been over 20 amazing years now since I married my childhood sweetheart. Not only am I proud wife, but also a proud mother of two grown sons. This is a life I never even imagined for myself as a young child. Most of my childhood was spent focusing on becoming a world-renowned pianist. It was my passion. It was my first love. It's exactly what I wanted to become.
Then life stepped in…
I faced poverty, an unexpected pregnancy, a very abusive work environment, and many other major setbacks and personal challenges. I found myself jumping from one country to the next, having to start over each time and then being hit with the horrific news that my second son had a severe medical condition. Needless to say, I felt like life was working against me, not for me. Trying to achieve my own personal dreams and lofty goals seemed practically impossible given my situation and circumstances. Looking back, I know that if I'd only had that one special person to walk along by my side, to guide me, to give me a sense of direction, and to help remain dedicated and inspired, it could have made things so much easier. A life coach – someone who could help me navigate the rocky waters of life, and come out the other side not only stronger, but a much happier and more illuminated human being. Despite all my hardships, setbacks, paralysing obstacles and more, I realise now that it ALL had a divine purpose…
To help me not only become the person I am today, but to also shape me into becoming a beacon of light for others who may need help overcoming obstacles, to discover who they really are - and also who they can be - if they want it bad enough.
All of my hard work, determination, and a lot of blood, sweat and tears has finally paid off in a number of amazing ways. Like they always say, "No pressure, no diamonds". I'm a living example of that.
I'm proud to say that I'm now a multi-faceted diamond that has become an expert in song and video production, live events, book writing, and most of all – becoming a Life Coach that transforms people's lives. Not only do I hold a Post Graduate Degree in accounting and have a number of years under my belt in accounting, systems and operating procedure development, as well as developing staff, – but my #1 passion is helping people discover and become their best selves. It doesn't matter if you're simply stuck in life, facing a heartbreaking setback, looking for guidance in a relationship, or wanting to overcome certain internal or external conflicts, I can help you get on the right path. Thanks to my years of experience, gained wisdom, personal insights, and talent for bringing the very best out of people (even when they can't see it themselves) I'm confident that I can help you in your current time of need. There are no judgements here, only positivity and actionable steps. I'm here to be the person to help you not only leap over the hurdles of life that may come your way, but to totally exceed past them. I use my own Christian foundation as the core for all the principles I teach and share, because they work. I'm here to empower you, to motivate you, and become your #1 supporter. While life may seem difficult and challenging for you right now, I can guarantee you that there are hidden gifts lurking just underneath the surface. Let me help you discover them!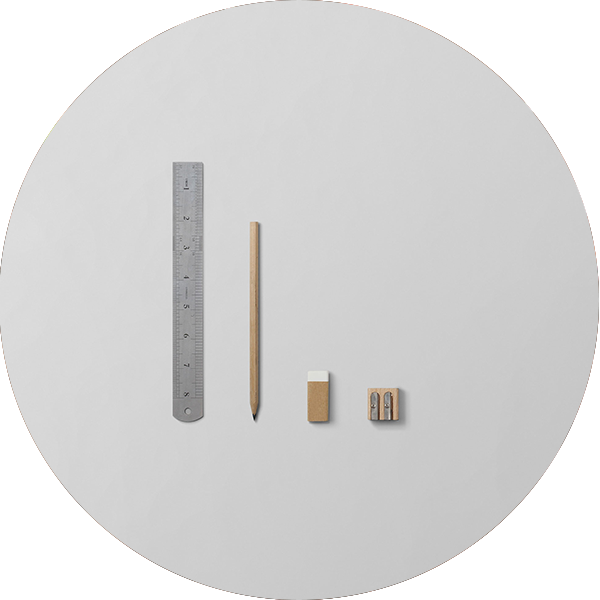 Ground up - Personal Start Ups
Personal Start Ups
Whether leaving home for the first time, divorced, struggling from financial hardship, this program is for those starting from the ground up. I've personally experienced having to start over from scratch. It can be a scary place and being stuck in the middle of indecision on certain issues can at times prolong the process of reaching your destination.
Our priority together will be to look at the most pressing needs and establish an action plan including a job, home, car, child-care and the all important self-care. Money management and delving into the nitty-gritties of what you would like to achieve in terms of goals and dreams are part and parcel of this process and together we will set up a customised action plan to get you there. The beauty of this process is it's not objective focused. It's YOU focused. My role is to strengthen your belief in YOU and your abilities to achieve what lies ahead of you.
Ground up - Business Start Ups
Business Start Ups
Do you have an idea for a business? Want to break free from the 9-5pm but just don't know how to get started? Both my husband Sandro and I have been in the business arena for over 20 years. We have started businesses in London, West Australia and Melbourne. We love the adrenaline of pioneering. Yes it's hard work and demands commitment but it's exhilarating and the rewards outweigh the effort.
If you are willing to put in the hard yard, I believe it is possible for you to create something that will allow you to walk away from the grind of employment.
You and I will nut out your idea together and ensure it is in fact sellable. You will be guided through market testing, setting up the business from scratch, setting up your online presence, ensuring your accounting system is workable for you and your prospective clients, guidance with general bookkeeping to save you having to employ or subcontract a bookkeeper and the list goes on. Basically, I will help you kick start your dream. So what are you waiting for?
Be it the single season, the dating game, a new autonomous relationship, engagement, early years of marriage; each come with their own struggles and challenges.
"How do I embrace the single season when I feel so desperately lonely"?
"The one-night-stands make me feel cheap and worthless, I want a lasting relationship"
"My man and I are constantly bickering"
"I'm thrilled to be engaged but the family politics that's already kicking in is driving me up the wall".
"How do I juggle what I want and what his family wants"?
"Planning the wedding is more stress than bliss".
"I'm in my early years of marriage and the adjustment is real.
Who have I married"?!
If any of these statements resonate with you – there is hope! Choosing the right relationships are 99% of the battle won. Adventure demands peaks and valleys so it's how we prepare and navigate that will determine the outcome. When it comes to relationships, it's also important to understand why you think the way you do. Much of which will stem from your upbringing. We certainly don't go on a garbage hunt for the sake of raking up the past, however; the past carries with it reasons for behavioral patterns that must be addressed in order for us to reprogram and bring about the necessary changes to flourish in our relationships.
Whether you're a teenager or a parent of a teenager struggling with the transition from childhood to adulthood and are in need of conflict resolution, assistance with setting boundaries, an external perspective or simply a listening ear, then you are not alone. Every parent under the sun at some stage has yelled out "Where's the manual"?!! If you're a teen, I'm sure you've probably screamed out "I thought my parents knew what they were doing"?!

Truth is; whether teen or parent, we are walking an unfamiliar path regardless of how many siblings there are because let's face it – there is only ONE version of YOU! There are so many factors at play. Hormones, personality types, environment, social circle of influence, stability of the relationship between teen and parent and the list goes on. However, let me say this: There is nothing new under the sun. Someone at some stage, somewhere on this marvellous planet of ours has walked the road that you are walking right now. You are going to get through this. There is ALWAYS hope.
As I hear your story, I will begin to understand where the conflict is and together we will work through a tailor made action plan to help you navigate this crazy and sometimes tumultuous season.
For the entrepreneurs and the career driven - the fast-lane gives the thrill, the rush, the financial freedom yet if the work | life balance is not managed, it can send one to tipping point. Relationships can suffer, the kids miss out on the best version of you and you can lose sight of who you are and why you're doing it all in the first place. Healthy boundaries are important to protect both you, the people you work with and more importantly - the ones you love as you not only build a solid financial future, but a relational one and all from a place of rest.
You're tired of feeling like a number. Unheard on multiple levels. Unsure of who you are and what you're here on this earth to do. Desperately in need of clarity, perspective, hope and change. You can't help but feel "There must be more to life than this". You are absolutely 100% correct. I've been in this very same place so let me just encourage you. You are NOT a number and it's time to stand out from the crowd. It's time to discover those gifts and talents that remain hidden and once you do, you will be able to step out into the life I believe God has created you for.
Are you currently or have been a carer for a loved one following an illness, an accident or an unexpected turn of events in your personal life? Be it a parent, partner or child that you are taking care of, it's consumed your time and attention. It's exhausting, demanding and yet something that you simply cannot walk away from. I've been here. I know exactly what it's like. There have been times when I've desperately wanted to talk to someone but just haven't known who. It can become overwhelming, the sense of not being able to breathe is taxing on the physical body. Sleepless nights worrying… it just doesn't seem to stop.Friends and loved ones send messages of love, support and prayers but sometimes it's actually a breath of fresh air, stillness and quiet in the company of someone who understands is what's most needed.
I have two packages available for my Mama Bears.
Mama Bear Fresh Berries Package A three month program where we meet once a week to touch base, talk over the struggles and the wins. We will put systems in place to help you cope with the day to day whilst at the same time, ensuring that you are making time for you. The more rested and recouped you are, the better you will be at serving your loved one.

Mama Bear Honey Pot Package This is when family and friends can really kick-in to help. They take over the care for a couple of nights while you get some much needed pampering, love, rest and attention among a group of women who are wading through the same forest as you. We are talking a weekend retreat away with a group of 6 – 8 women in the beautiful and elegant Lake House in Daylesford. We will talk, we will discuss our lives, share the journeys we are traveling, probably have a few tears but certainly plenty of hugs too. We will enjoy treatments at the spa, world class food from the award winning restaurant as well as a beautiful presentation by Nalini on our closing night together.

Includes: 2 nights accommodation, all meals, workshops and spa treatments.